Easy Tips For Creating An SEO Strategy For Your Business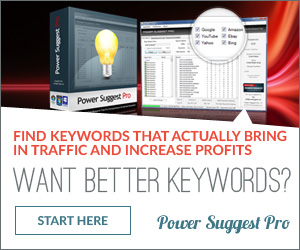 You have a business and you want to get it noticed by people who use the internet. This means you need to use search engine optimisation. Below are a few tips and advice to help you create an SEO strategy for your business.
Make A List Of Topics & Keywords
The first thing you want to do is make a list of topics and then make a list of keywords related to those topics. All of the topics on your list should relate to your business in some way. As a general rule of thumb, you want to include 10-20 topics and 20-30 keywords that relate to those topics.
For example, if you run a fitness centre, then topics can include things such as how to get big, how to choose a gym, how to build big biceps and so forth. Keywords can include "choosing a gym," "big biceps," "tips to get big," and so on. Keywords and topics make the cornerstone of an SEO strategy, so take the time to create a list of them.
Create Content Based Around Those Topics
Next, create content based on those topics and choose 1-2 keywords to include in your content. Keep keyword density between two and four percent or no more than six percent. You don't want to keyword stuff, so pay attention to the frequency you're using them.
Also, create a blog and publish content on it at least 2-3 times per week. Setup specific pages on your site centred around a topic/keyword and make sure content that goes on an entire web-page is at least 2,000 to 3,000 words long. While you're at it, post a video on YouTube once per week and include keywords within the description and title.
Create A Link Building Strategy
Finally, create a link building strategy. Don't hire a company that does this for you unless that company can assure you they will not use spammy link building practices. A good idea is to publish content on at least 3-4 platforms and includes a link to your main website within the articles you publish on the platforms. Create videos and include a link in those too and share new articles on your social media accounts because this might help you too.
Creating an SEO strategy for your business doesn't have to be a struggle. If you make a list of topics, list of keywords, create content and have a link building strategy set in place, then you'll be just fine. Keep the above tips in mind, but do make sure you continually refine your SEO strategy.
Contributing Author – http://niseo.co.uk
Catch up with Ni SEO on Social Media at –
Ni SEO Company at Social Web Pad or Gust – Ni SEO Company.